BLACK BODIES...
I have often said that the island of Ayiti is "an international crime scene".
Recent events have unfortunately proven that the criminals continue to enjoy impunity while their arrogance seemingly knows no bounds. Be it the United Nations' 1 million victims since the 2004 coup d'etat and illegal foreign occupation; be it the poverty pimps, such as the US Red Cross that invaded the island following the 2010 earthquake to access billions of donated funds which will never make it to Haitians in need....we are dealing with a pattern of crimes committed against a most vulnerable population, the "wretched of the earth!"
The brilliant young author of The Farming of Bones, Edwidge Danticat has just published a piece that put the racial element of this situation in global perspective.
As always, Danticat says the essential with few words, connecting past and present, abstract art and painful reality, she takes us with her to her native island, to mainland U.S. and to Europe, daring us to imagine a better future for our world.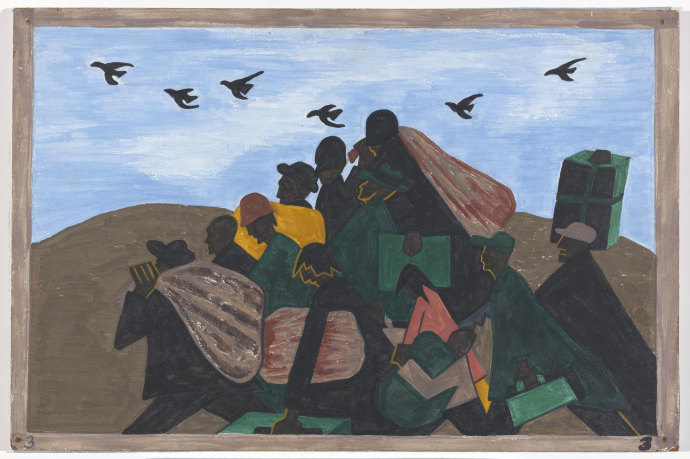 "At the end of a week when nine men and women were brutally assassinated by a racist young man in Charleston, South Carolina, and the possibility of two hundred thousand Haitians and Dominicans of Haitian descent being expelled from the Dominican Republic suddenly became very real, I longed to be in the presence of Lawrence's migrants and survivors. I was yearning for their witness and fellowship, to borrow language from some of the churches that ended up being lifelines for the Great Migration's new arrivals. But what kept me glued to these dark silhouettes is how beautifully and heartbreakingly Lawrence captured black bodies in motion, in transit, in danger, and in pain...."
See: http://www.newyorker.com/culture/cultural-comment/black-bodies-in-motion-and-in-pain